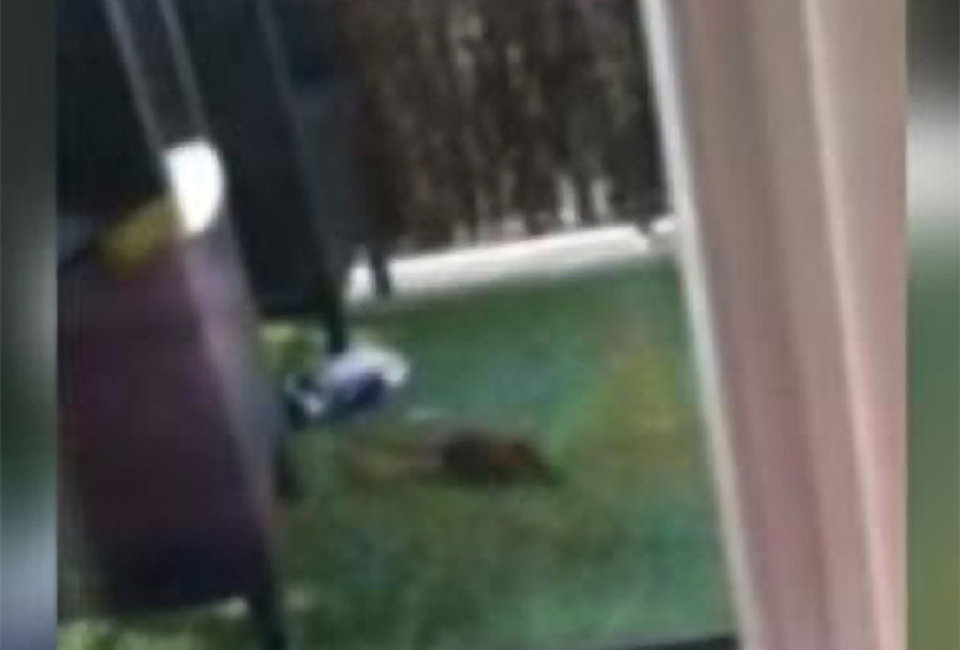 Foot-long rats stop children playing outdoors at Bristol home
The mum-of-three captured the huge rats on her mobile phone as they invaded her garden. Credit: Mobile phone footage
A Bristol mum is too scared to let her three young children play outside after foot-long rats invaded her garden.
The mum, who doesn't want to be named, captured the huge rats on her mobile phone as they scurried around outside her home.
She claims the rodents are also targeting the house next door, and for a year have been a "reoccurring nightmare".
The rodents climb up to her first floor home in Lockleaze and are reportedly attracted to the garden because bins are stored directly underneath the property.
She said, "Something needs to be done to cure this problem for good, they have chewed through the walls of the building to get across to each property."
Her children, aged one, four and five are now unable to play outside.
United Communities Housing Association, which own the property, have said: "every endeavour is being taken to remove the rodents" and when it was first reported to them on Facebook they attended immediately.
Jayme Whittleston, control manager at the housing association said, "The bins were in a very reasonable order, they weren't over-flowing."
Last updated Tue 30 Oct 2018
Source:
ITV REPORT 30 October 2018 at 12:46 pm
Publish date:
Tue 13th Nov 2018
Swat Pest Control | Skegness | Louth | Grimsby | Spilsby | Chapel St. Leonards | Ingoldmells | Mablethorpe | Sutton-On-Sea | Waltham | Humberston